Congratulations to our equality and organising officer Sarah James on receiving a highly commended award for communications at this years TUC Midlands Rep of the Year awards evening, which took place Friday 28th November 2015.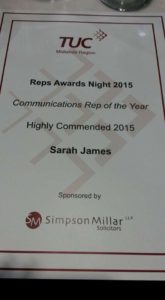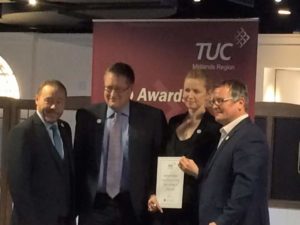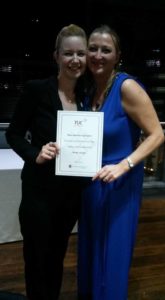 Congratulations also go to our Womens Group BOSS, they won the Mary McArthur award for equalities. We are proud and supportive of the work they do. If anyone who identifies as female would like to get involved with the group please contact Annette or Sarah (founder members of the group) at branch office.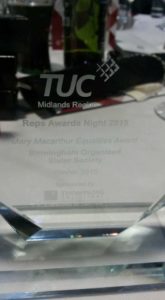 Well done to all winners.
Posted: 1st December 2015