Join us at our regional office on Thursday 17th September from 6pm for the GMB book club, followed by a meeting of our womens group BOSS.
Open to all GMB members, family and friends.
For more information please contact Sarah at branch office or regional office on 0121 550 4888.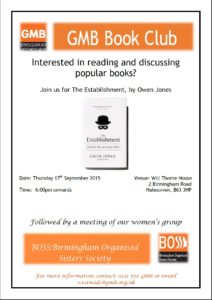 Posted: 7th September 2015