Last Thursday (5th November 2015) the 2nd annual GMB Birmingham & West Midlands Women's conference took place at Birmingham's Hotel La Tour.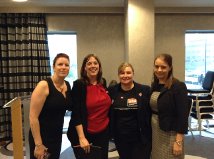 The day began with a rousing speech by Jess Phillips, MP for Yardley, and it was a pleasure to have her talk about what being a woman in Parliament is really like.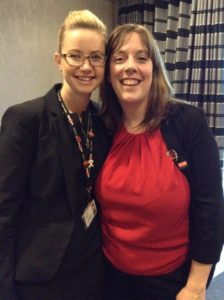 Jess, our honorary member wearing her BOSS badge with pride.
Other speakers included:
Anne West from the Welcome group, a voluntary organisation based in Halesowen who help refugees. She gave us all an emotional insight to the plight of refugees fleeing their homes.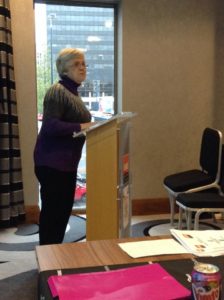 Stephanie Peacock, GMB regional political officer, who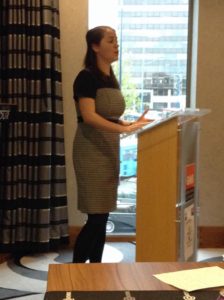 discussed the Trade Union bill and Dying to work campaign.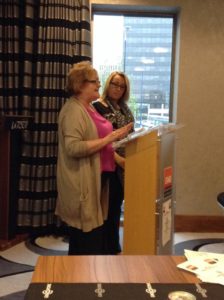 2 of our female branch secretaries Rachel Pincher (c40 care branch) and Margi Clarke (A15 Asda branch) who discussed the importance of getting our female members involved in the GMB.
 Founding members of our group – Sarah James, Liz McLachlan and Janice Wadrup discussed current campaigns and what being part of the group means to them.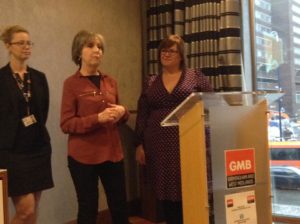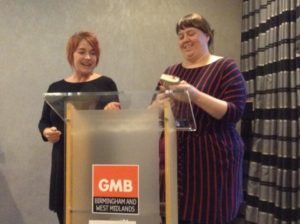 Our final speakers were Donna and Claire. They work at the refuge for victims of Domestic Abuse based in Stoke where,  we are supporting through the White Ribbon campaign.
They told us what the money raised via the campaign means to them and their residents, and we were able to present them with a further donation from a retiring GMB member.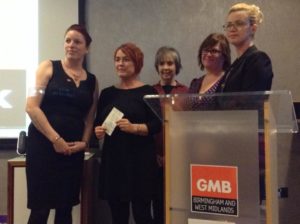 Details of next years conference will be issued shortly.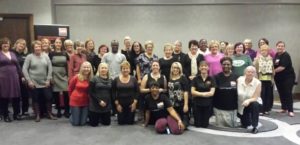 Posted: 9th November 2015