Please join us at GMB regional office tomorrow, Saturday 23rd June 2018 between 11am & 3pm to celebrate togetherness and all that is good about our local communities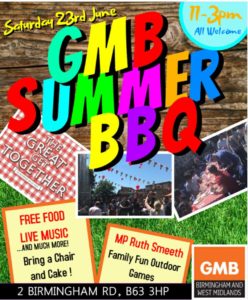 To celebrate the impact our friend and colleague Jo Cox had on her local community, in Parliament and the thousands of people inspired by her maiden speech, Jo's family and friends came up with the initiative of the Great Get Together.
The Great Get Together is inspired by Jo Cox, who was killed on 16 June 2016. The website states "We believe there is a groundswell of people who reject divisive politics and simply want to bring our communities together and celebrate all that unites us. This is our chance"
This year, The Great Get Together will take place on 22nd – 24th June 2018, which would have been Jo's 44th birthday.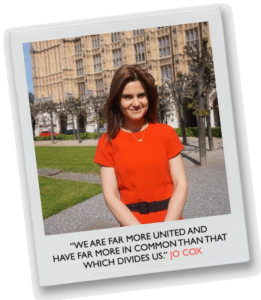 Posted: 22nd June 2018