Today marks the start of Mental Health Awareness Week.
A week where the effects of mental ill health are highlighted along with the ways in which we can all look after our own health and wellbeing.
Throughout the week activists from GMB will be raising awareness of how their mental health is impacted upon over on our national website.
Mental health is a critical health and safety issue, but it's one that many people often ignore.
Our reps understand that the isolation, worry, and grief we have experienced during the pandemic have been tough on all of us. But for those who experience mental health problems, or have loved ones who struggle, it has been enough harder.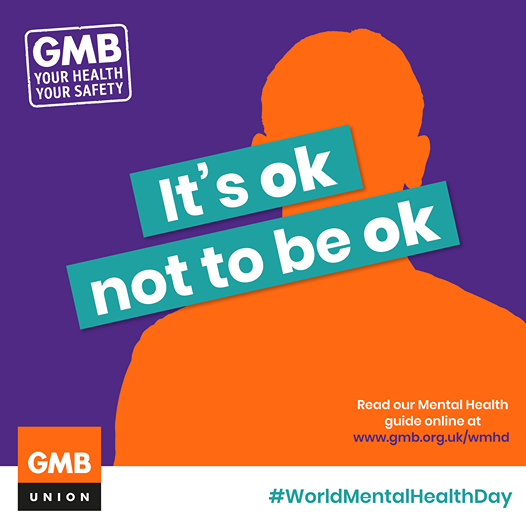 We want you to know that it is ok not to be ok.
This week and every week, we are here for you.
GMB have pulled together various resources and details of helplines that can help support and advice. Visit our website for these details.
Posted: 10th May 2021