Members tell us day in, day out about violence against school support staff, which is never acceptable or 'part of the job'.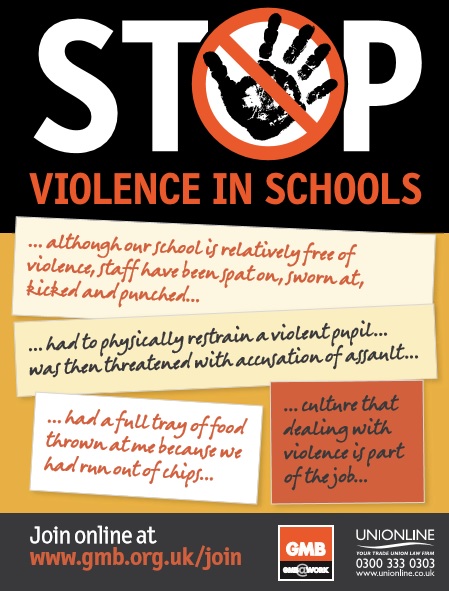 Members go to work because they love working with children." Schools must send out a loud and clear message that there will be zero tolerance of violence against any staff in schools, whatever their role, Enough is enough.
GMB Birmingham & West Midlands Region are asking members working in Birmingham and Sandwell schools to advise us of any instances in the past or present where this kind of violence has taken place. We understand that this is a very sensitive issue and confidentiality is paramount, but any information provided would influence our campaign so we can identify ways of preventing future attacks.
If you are happy to come forward and tell us your story please contact Gill Whittaker on Tel: 0121 550 4888 or by email to gillian.whittaker@gmb.org.uk.
You can read the detail behind the campaign here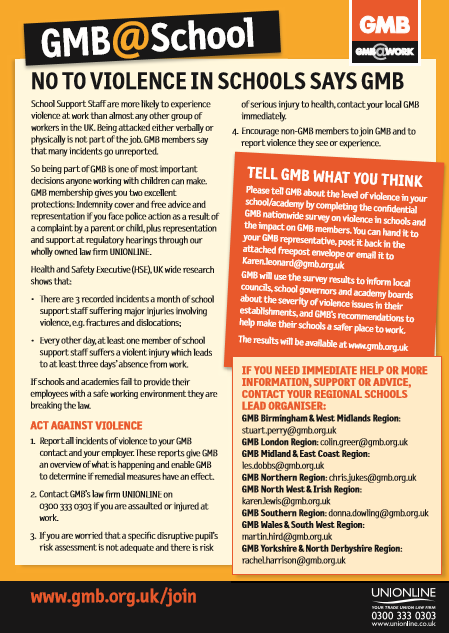 Posted: 14th April 2016