At GMB we want to make politics more representative and would like to encourage more Councillors from racially diverse backgrounds.
The Local Government Association polled UK Councillors in 2018 and found that 96% of the Councillors who respond identified as white. In order to equip members who might be interested in becoming a Councillor, GMB West Midlands are running training sessions during Black History Month for members from Black, Asian & Minority Ethnic backgrounds.
These sessions will take place on
Wednesday 21st October 2020 at 1pm – 3pm
Tuesday 27th October 2020 at 6pm – 8pm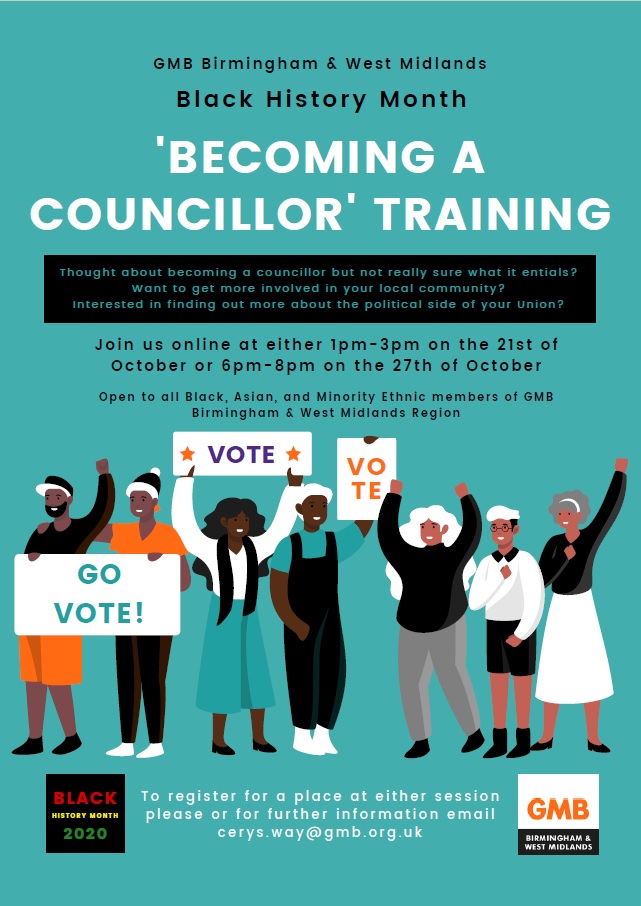 If you want attend or find out more information about this exciting opportunity to get involved with local politics, please contact GMB regional Political & Equality Officer, Cerys Way by email Cerys.Way@gmb.org.uk to register.
Posted: 16th October 2020