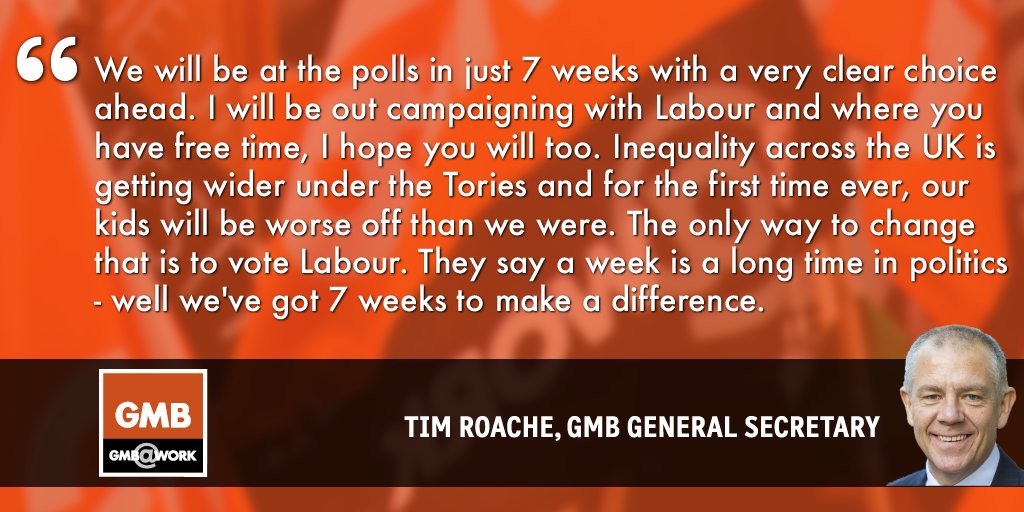 Tim Roache, GMB General Secretary issued the following statement on Thursday 20th April 2017 in relation to the upcoming General election.
The statement can be read in full by visiting GMB Newsroom
"It will not have escaped anyone's attention that a General Election has been announced.
The Senior Management Team have spent a couple of days re-jigging Congress, as the elections falls during that week.
After all, GMB and our members come first and always will.
We will be at the polls in just 7 weeks with a very clear choice ahead.  Things are fast moving at this stage and we are speaking to the Labour Party about the support they need and working to identify what are the key seats we need to target….
Inequality across the UK is getting wider under the Tories and for the first time ever, our kids will be worse off than we were.  The only way to change that is to vote Labour.  It's a big challenge but I know we have the best team and are up to it"
Posted: 21st April 2017