We are pleased to announce we will be continuing our sponsorship of Wednesbury Sports Union FC u12's.
This will be the fourth year we have sponsored the lads, and wish them every success for the forthcoming season in the Bilston Partnership youth football league.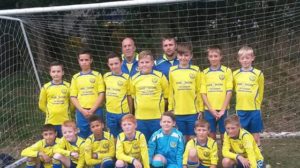 The boys finished off a successful season last year by winning the fair play award at a national tournament organised by ESF events in Pwllheli and won the Europa League trophy at the Junior British Champions tournament in Middlesbrough. This was a fantastic achievement as this event is invitation only extended to the best teams throughout the UK.
Posted: 19th September 2014