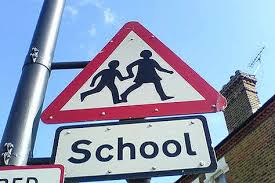 Not enough priority has been given to exploring alternatives to secure this important frontline service or how it will be delivered in the future says GMB
GMB Sandwell have raised serious concerns about the council's proposal to cut staff responsible for teaching children road safety.
Darren James, S85 Branch Secretary, said "GMB is deeply disappointed at the council's decision. This is mainly as it is clear that alternatives have not been explored. 20 GMB members, mainly women, are losing their jobs while no alternative is being put in place to deliver this service'.
Mohammed Khalik, GMB Regional organiser, added "The service provides local primary schools with staff to teach children road safety by taking them into the local community to demonstrate safe and unsafe practice. The service is delivered by predominately women workers on low earnings due their low hours of work. We consider that not enough priority has been given to exploring alternatives to secure this important frontline service or even how this will be delivered in the future. We want the council to look again at cutting this service."
Posted: 2nd October 2014