Time is running out to have your say on the pay offer for Local Government and Schools workers!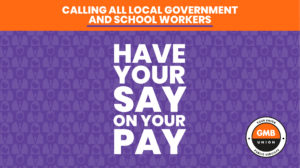 With less than a week to go, it's really important that we know what you think about the pay offer of:
• 2.75% on NJC pay point 1 (backdated to April 1st)
• 1.75% on all NJC pay points 2 and above (backdated to April 1st)
We don't think this is good enough, but what do you think?
The ballot closes on 4th October 2021 and our national pay committee is recommending that you reject this offer.
After a decade of pay restraint it's time for #PayJusticeNow
Click
here
to find out more about the campaign.
Posted: 29th September 2021