Did you know that at any one time 13 million people will be experiencing menopausal symptoms?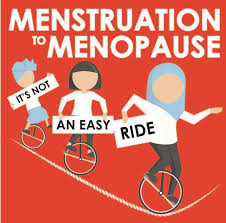 Women are working longer due to changes in State Retirement age, and as a result those aged over 50 are the fastest growing number in the workforce and a recent study by the TUC found that 8 out of 10 women experience severe physical as well as psychological symptoms during the menopause.
Recent research from the Chartered Institute of Personnel and Development (CIPD) suggested that three out of five (59%) working women between the ages of 45 and 55 who are experiencing menopause symptoms say it has a negative impact on them at work, and half (47%) of menstruators say there is a definite stigma around periods in the workplace.
With this in mind we have been working with Sandwell Council following a motion passed at GMB Congress, to develop a policy to support women at work, and are pleased that following staff engagement events we will soon be entering into negotiations with the employer to launch a policy to coincide with World Menopause Day later this year.
Sarah James, Branch Equality Officer and National Equality Forum Women's Lead, said:
"With women working longer, it is key that the menopause is taken as a serious workplace issue. Once again GMB are ensuring equality asks are always at the forefront of what we do."
An online support group has been set up for those affected by the menopause and we have also asked for regular open face to face support meetings to be set up.
If you would like to find out more or to get involved please contact branch office to speak to Sarah or our workplace menopause champion Bev.
Posted: 9th August 2019