GMB Senior Reps, including our Branch Secretary Darren James met at GMB National Office in London on Wednesday 10th July, 2019 to agree the Local Government & Schools Pay Claim for 2020/21 across England, Wales & Northern Ireland. The joint union pay claim was submitted to Local Government employers on Wednesday 24th July, 2019 & discussions on your pay have now started and we need every member across Local Government and Schools to play their part in this important pay round. Headlines of the pay claim include: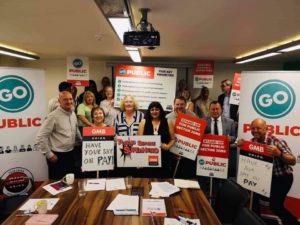 • A real living wage of £10 per hour to be introduced for National Joint Council (NJC) scp 1 and a 10% increase on all other NJC/GLPC pay points
• A one day increase to the minimum paid annual leave entitlement set out in the Green Book
• A reduction in the standard working week set out in Green Book to 35 hours (34 hours in London) with no loss of pay
• A comprehensive joint national review of the Workplace causes of stress and mental health throughout local authorities
GMB is campaigning for pay rises to be properly funded and we need every member to email their local councillors calling on them to support our motion to call on the Government to properly fund Local Government and Schools Pay. We've made this easy to do by filling in the form here
We will be visiting workplaces throughout September. However if you would like to find out more about the campaign, please contact branch office.
Remember union strength is in its numbers so the more people who join GMB, the stronger we are to make a real difference in your work.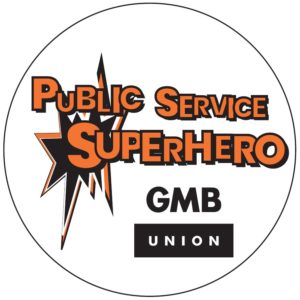 Posted: 5th August 2019