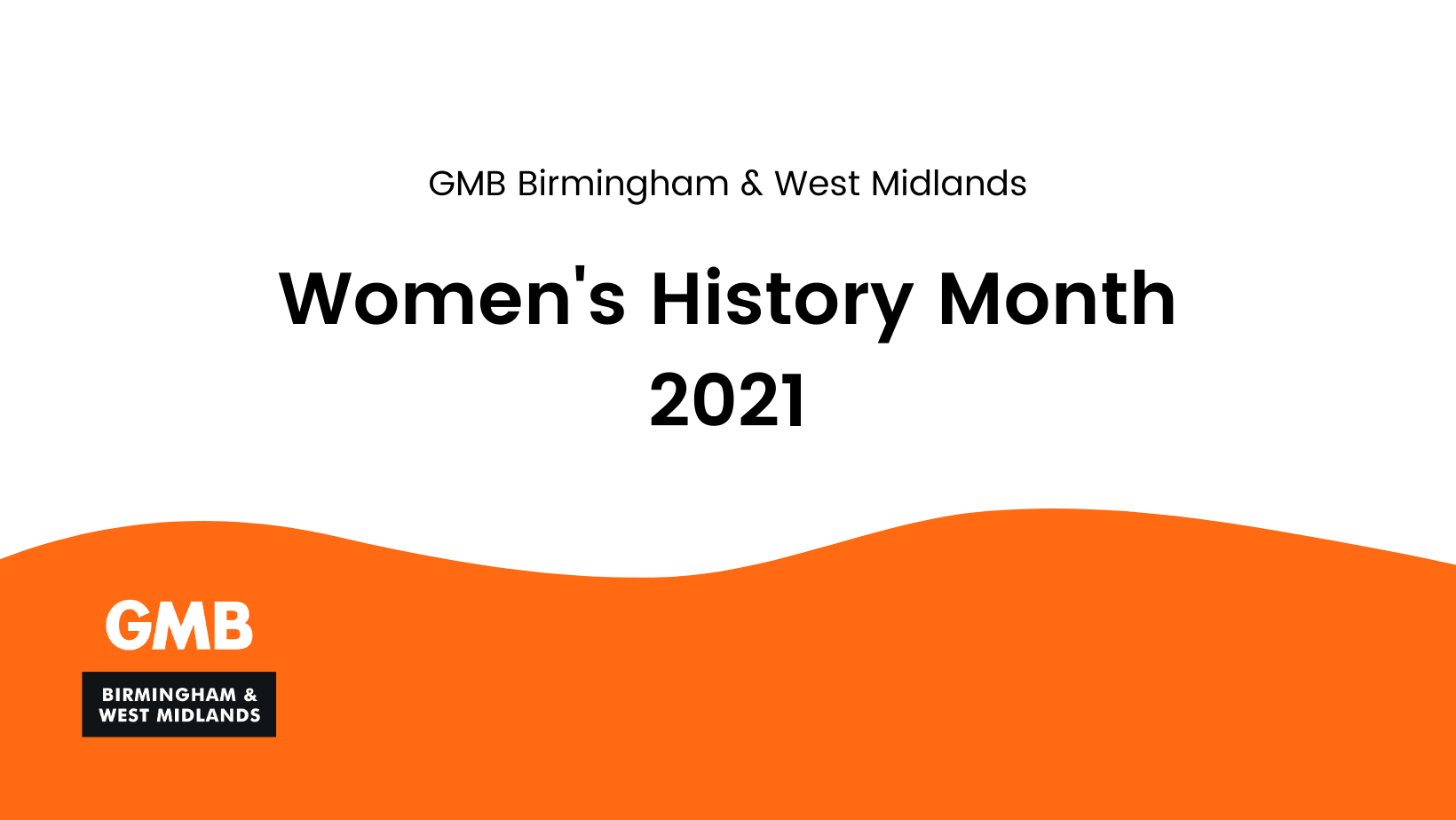 As you may know March is Women's History Month, a month dedicated to recognising the achievements and contributions of women throughout history and today.
To celebrate, GMB activists within the West Midlands are hosting a variety of events for members to attend.
Relaxation Evening | 12th March 2021, 6pm
The last year has been incredibly difficult and many of us have struggled to find time to de-stress. Join us on a special guided meditation for Women's History Month to help you rest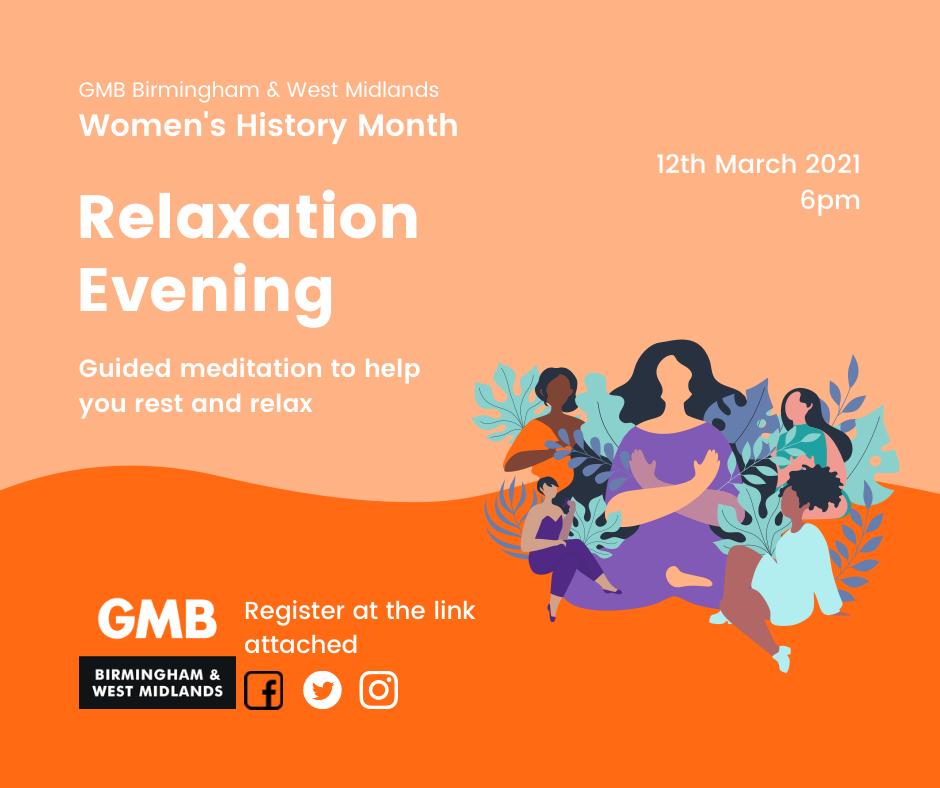 and relax. Open to all women members in GMB West Midlands.
Chairing a Meeting Training | 16th March 2021, 12.30pm-2pm
Join us for an afternoon of training focussing on skills around  running a meeting, chairing, and generally building confidence.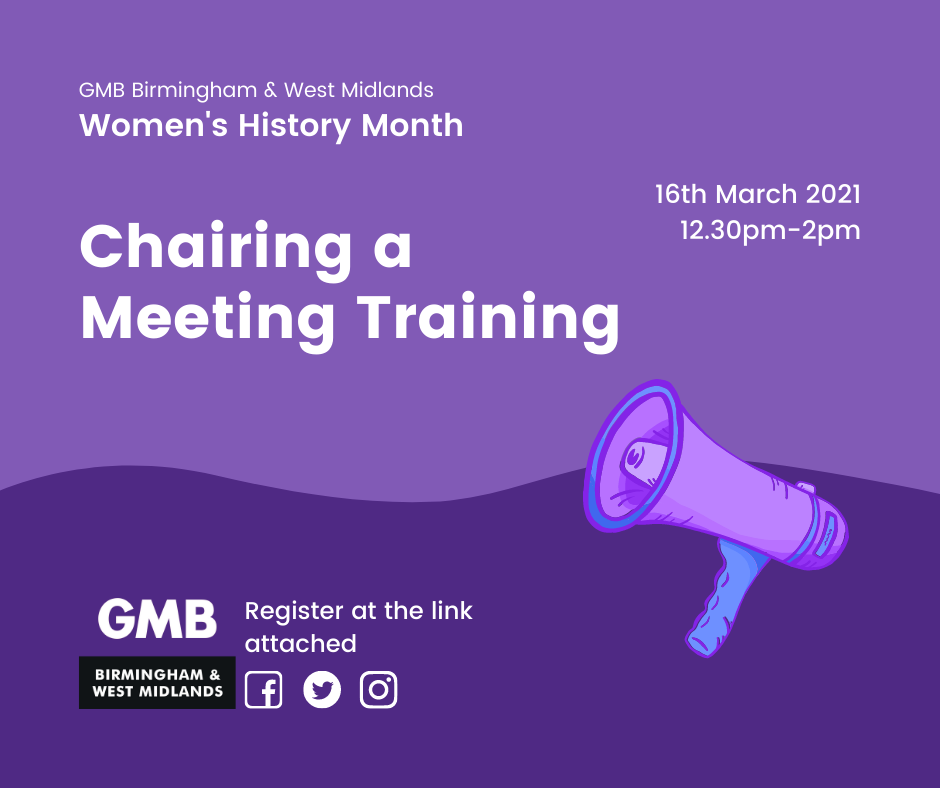 Open to all women members in GMB West Midlands.
Struggles Past, Present, and Future | 25th March 2021, 6pm
Join us on Facebook Live for an evening of discussion around the women's rights movement, how far we've come and the battles we still face. Speakers to be confirmed.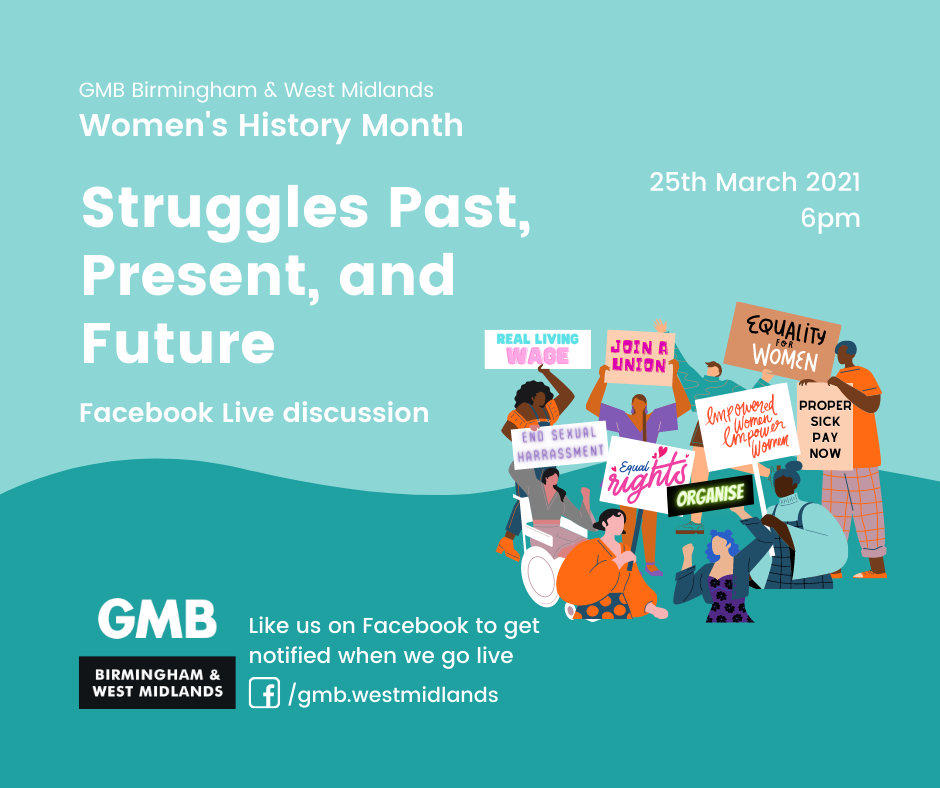 Go to the GMB West Midlands Facebook page to watch:
For more information and the registration links, please check your inboxes (if you are a GMB member) or contact Sarah.James@gmbactivist.org.uk
If you are not yet a member but want to get involved and be protected at work, join today www.gmb.org.uk/join
Posted: 10th March 2021