Today we say farewell to Julia Sear, our education rep as she starts her retirement.
We would have liked to have wished Julia a very happy and well earned retirement in person, but due to COVID-19 restrictions this has not been possible, so have had to take to the power of the internet to wish her well.
.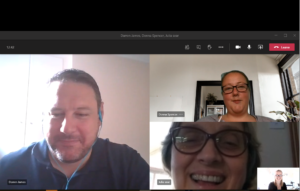 Julia has been a long standing facility rep within Sandwell's GMB Union branch. Starting in July 2006 , Julia has supported hundreds, if not thousands of members during her time and we will miss her knowledge and experience greatly.
Julia said "I've really enjoyed supporting GMB members, helping people within the wider union movement, but I won't be going far. I will be keeping in touch with friends within the branch and am looking forward to a new chapter, getting involved with our retired members groups".
We will be looking to arrange a farewell for Julia next year when COVID restrictions have been eased and would welcome members to join us.
But for now Julia, thank you for everything you have done for GMB members and your support to reps. Enjoy your retirement, we will miss you.
Farewell, but not goodbye.
Posted: 24th September 2020