GMB is asking our members in local government and in schools across England, Wales and Northern Ireland to take part in an online pay ballot.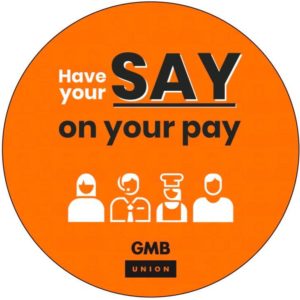 If you work in local government, in a school, an academy or if your employer follows National Joint Council Green Book pay terms and conditions then you can vote in this ballot.
In GMB only our members get the final say on pay and that is why GMB is asking you now to cast your vote to accept or reject the pay offer.
The pay offer is summarised and set out in full here.
In short the Local and Government & Schools pay offer is as follows:
2.75% Increase on all NJC pay points and backdated to 1st April 2020
An extra day's annual leave on the minimum which currently is 21 days. (part 2 para 7.2)
The ballot closes on Thursday 30 July 2020. Please make sure you have voted before this date. 
Join an all members digital meeting. Meetings are every Thursday 6pm: https://register.gotowebinar.com/ register/6319879994456017421
Want to know why it's so important to vote?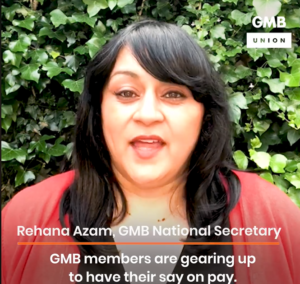 Watch our National Secretary Rehana Azam explain more.
Please note: if you experience any issues submitting the ballot form, please check your web browser. If you're using Internet Explorer please try again using a different browser – this browser is outdated and may not be supported.
IMPORTANT: Please cast your vote below using your GMB membership number included on your electronic ballot paper and the email address that your ballot paper was sent to.
Posted: 14th July 2020