We were outside Rowley Owls nursery this morning, discussing our petition with parents & members of the public, and the proposals put forward by the Governors at Rowley Hall Primary School with regards to the provision of care at the nursery.
The response we received was fantastic and comments were made in support of keeping the nursery separate to the school, keeping the provision for 0-2 year olds and we gained over 100 signatures to our petition against the changes.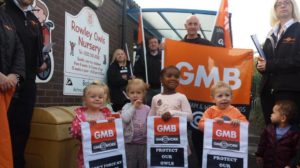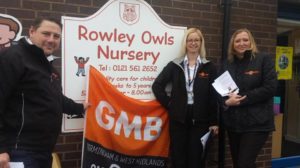 We will be back, outside the nursery on Monday 5th October from 4:30pm as there is due to be a parent consultation meeting taking place, We hope you can join us and show your support for this wonderful nursery.
Comments from parents:
My daughter received fantastic pre school education,care,love and devotion
whilst loving every second for over two years. The team there is undoubtedly
the best and to change it would have a detrimental effect on the children, staff
and community.
Both of my children attended Rowley Owls from 9 months old up to when they
started reception. Both children went through all three rooms and they
developed superbly as a result of the continuity of the staff. Both of my children
had no problems starting school and I put that down in no small part to the
outstanding early years learning, care and attention they received from a very
hard working professional team of staff. So much so, that when my eldest child
started school the information given to his school from his key worker at
Rowley Owls was "The most detailed record I have ever seen"
There has been no consideration for the existing 0-2year olds that currently
attend the setting, for very young children to be removed from the provision to
have to find somewhere else will have a huge impact upon many aspects of
their development,
I think it's not fair to do this and the children will suffer from it aswell as the
parents if they have jobs!!
Posted: 2nd October 2015