⚠️

Victory for GMB!

✊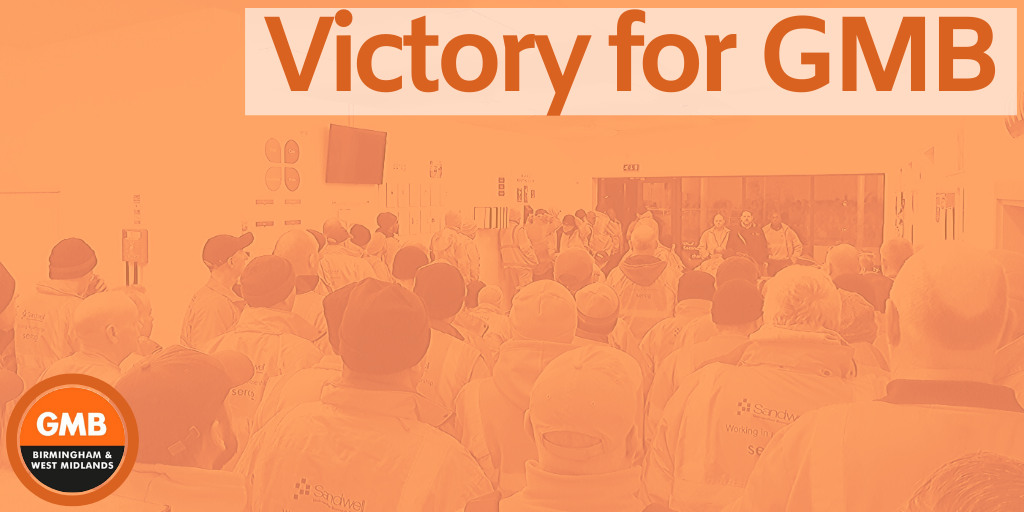 Late last night we were advised that Serco have now agreed to suspend the round changes imposed on Sandwell bin workers to allow further talks around Safety concerns.
Over the next 3 months, we will work with Serco to address our members' concerns around workload and allocation
Therefore we will suspend our industrial action during this period.
Darren James, Branch Secretary said following the notification "We welcome Serco's decision to continue negotiations around allocation, workload and the serious concerns our members have over their safety at work.

This decision shows the strength of Union members standing up for their rights in the workplace and that they can make real change.

Whilst this is a massive step forward in the right direction, we must remember that this is only a suspension of the changes and our fight to be heard is not yet over"
At this time we would like to say a huge thank you to our members for standing strong, our officials and members of the public for their support & patience. We will keep engaging with members and updating you all over the coming months.
Posted: 10th January 2020